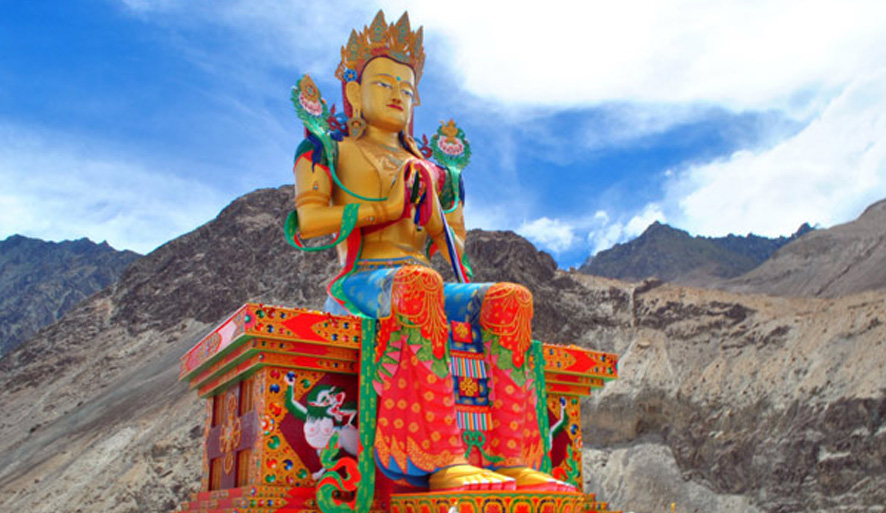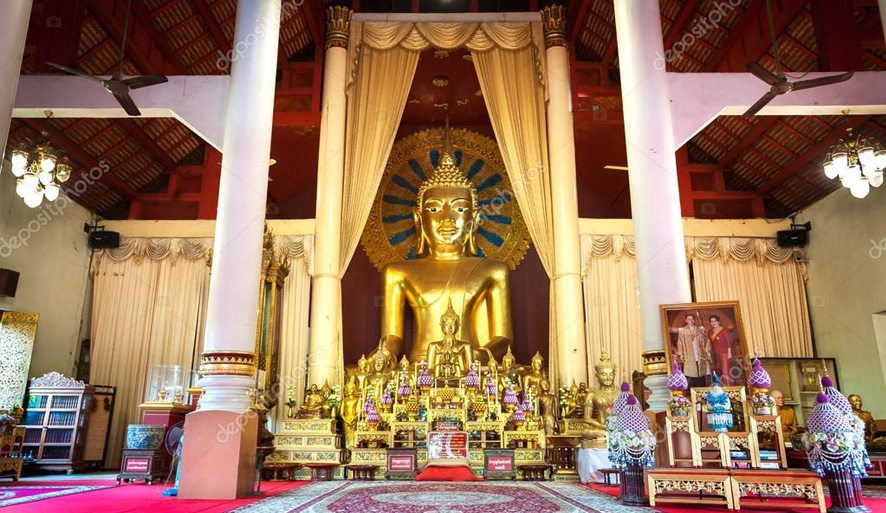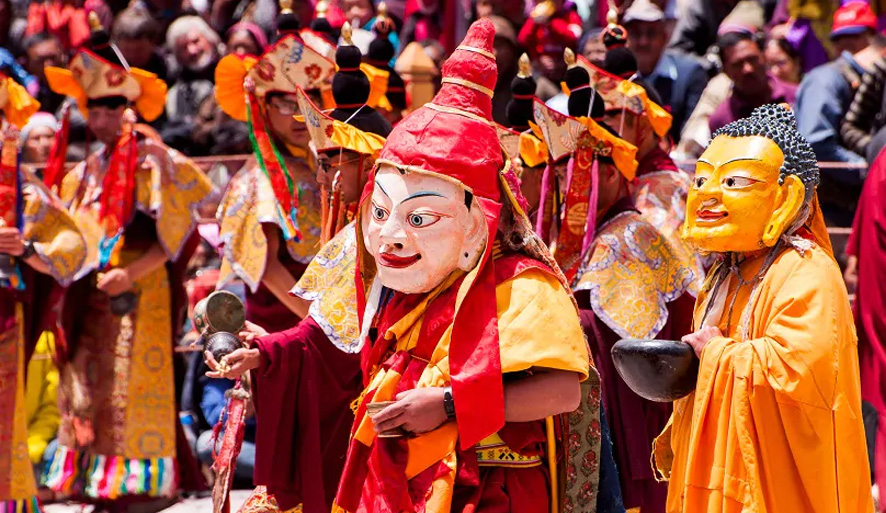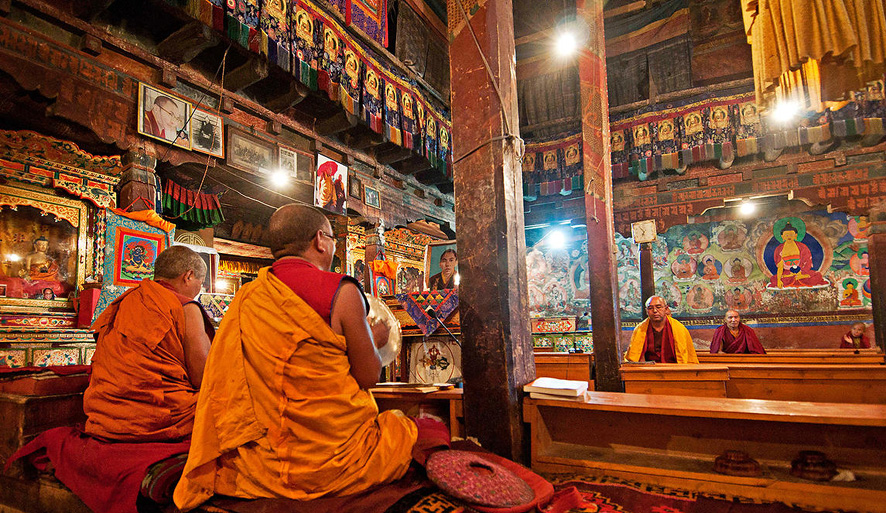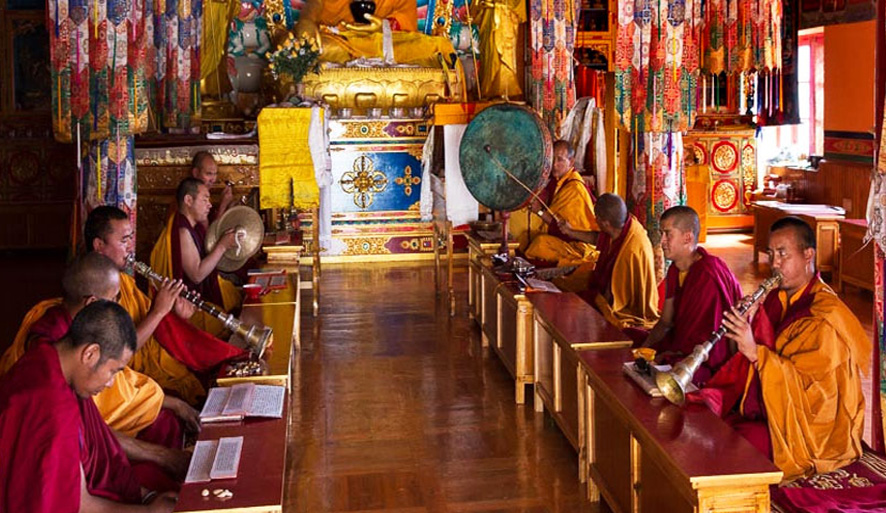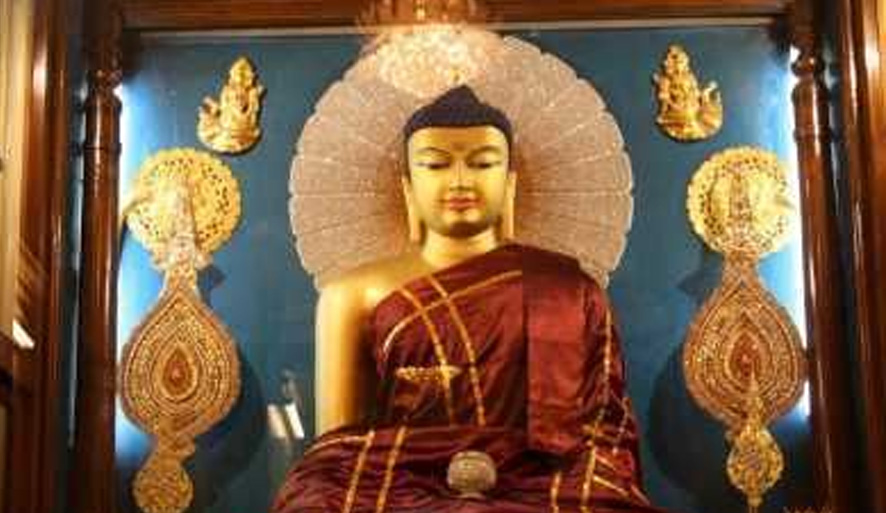 Ladakh-Buddhist Pilgrimages
Tibetan Vajrayana Buddhist Monasteries
Country :

India

State :

Ladakh

Language :

English and Hindi

Location :

255 Kms from Srinagar

Best time to visit :

March to September

Tourist places to visit :

Buddhist Monasteries (Hemis , Alchi , Spituk , Thinksey , Shey , Lamayuru , Matho , Stok ), Cold desert of India, Maitreya Buddha, Shanti Stupa
---
Significance :

Tibetan Vajrayana Buddhist Monasteries

Nearby Tourist Places :

Leh , Spiti Valley , Srinagar , Sholang Valley, Shimla , Manali , Nainital etc.

Festivals to visit :

Hemis and Losar
---
Ladakh is located in the northern most state in the country of India, which is Jammu and Kashmir. Ladakh has also been particularly gifted in the sense of aesthetic appeal; it lies in the Indus Valley, the splendor of the Himalayas and their mystic reverence surrounding it on all sides.The languages spoken in Ladakh include regional dialects such as Ladakhi and Shamskat, both of which are very similar to the Tibetan languages, along with English.
Buddhism in Ladakh
Ladakh is great place of Tibetan Buddhism and Tibetan Buddhist Monasteries. It has been ancient trade route since ancient times so it attracted traders belonging to different faiths. Mainly Buddhist in Ladakh was spread by contacts of local people with traders coming from South India, Asia and Tibet. Place has major chunk of Buddhist population.
Gautama Padmasambhava, the second Buddha, travelled extensively through the Himalayas in what would today be the territories of Himachal Pradesh, Nepal, Sikkim, Himachal Pradesh, and more, and was responsible to a great extent for the firm establishment of Buddhism in these regions. King Lalitaditya, sanctioned the best artisans and workers from the subcontinent to help erect glorious Buddhist monasteries.
Local Sightseeing of Ladakh
Local sightseeing in Ladakh includes a lot of tourist destinations and pilgrimage places. Some of the much visit places include Shey Gonpa and Palace, Stok Palace, Thiksey Gonpa, Matho monastery, Lamayuru monastery, Zongkhul, Stakna, Rizong Gompa, Phyang Gompa, Likir Gompa, Diskit Monastery, Phugtal Monastery, Karma Dupgyud, RungdumGompa, Maitreya Buddha, WanlaGompa, Shankar Monastery and Shanti Stupa. You can also visitNimu, Pangong Tso Lake, Tso Moriri, Parikhar Dang Drung Glacier, Yarab Tso Lake, Old Town, Tsokar Lake, Dha and Hanu, Khardung La, Bara La Cha La, Chang La, Tanglang La, Fotu La, Nami Kala and Zojila Passes.Besides, Ladakh offers numerous tourist activities and attractions.
Festivals in Ladakh
Most important traditional festivals of Ladakh are Hemis and Losar which are Buddhist Festivals . Hemis is known for special traditional dance performance. It is celebrated in memory of Guru Padmsambhava. Losar is special for feasting and a special local brew called Chang is the specialty of Losar.
Buddhist Tour in India, a leading travel agency for Buddhist Tour in India offers its exclusive tour packages for Ladakh visit.
Tourist Attractions of Ladakh
Ladakh is the cold desert of India and attract tourist to many adventure sports, skiing and trekking. It is known for Buddhist Monasteries which resembles art and sculpture of Tibetan Buddhism. Buddhist Festivals in Ladakh are special attractions. Here you can also explore lakes, palaces built in ancient reigns, hills, rivers and glaciers.
Best Time to Visit Ladakh
Best time to visit Ladakh is from March to September when passes are open. But adventure lovers and mountaineer visit snow capped Ladakh in December too.
How to Reach Ladakh
Ladakh is accessible by all means of transport. Leh is the nearest airport while nearest railway station is Jammu Tawi. Many state transportation buses are regularly operating from different locations of India like Delhi. You can also hire private cabs from Bus depots, Railway station and Airport. Buddhist Tour in India offers best travel services for Buddhist Monastery Tour and Buddhist Festival Tour.
Book Now
---