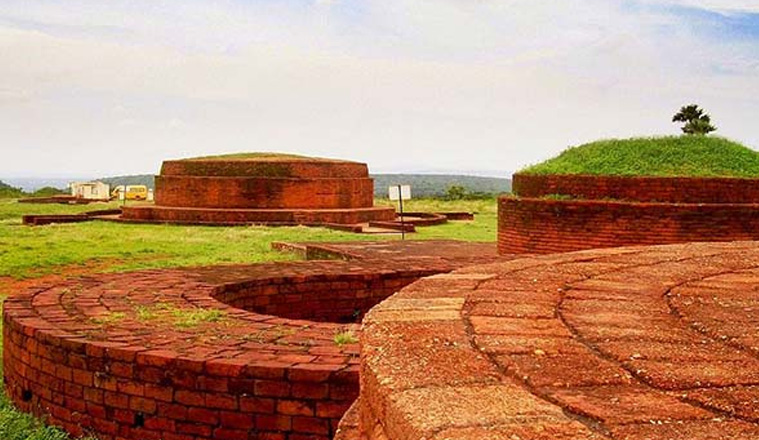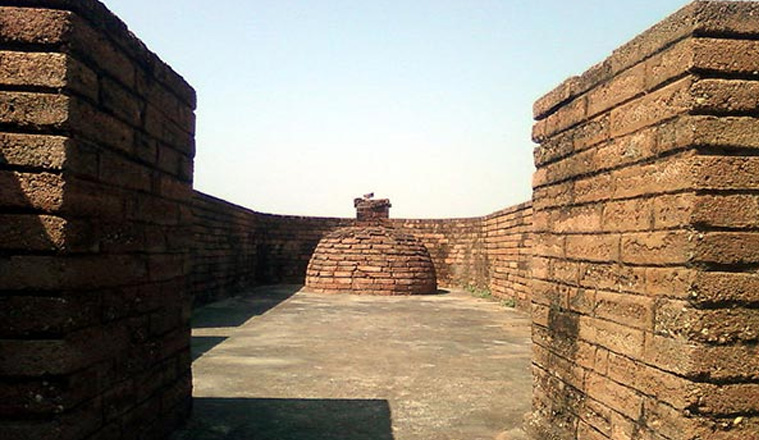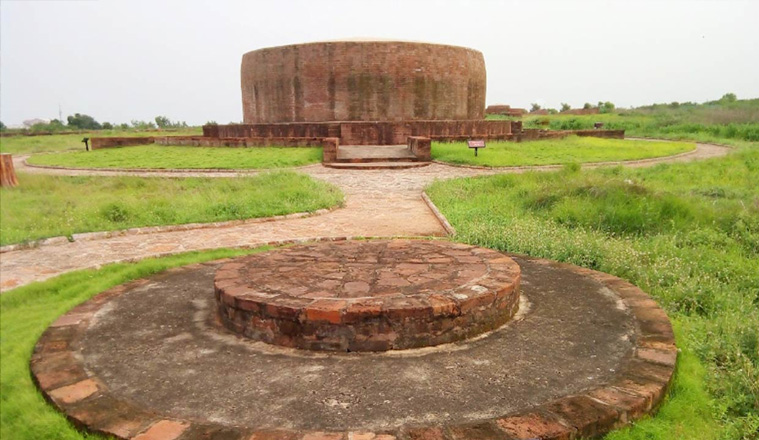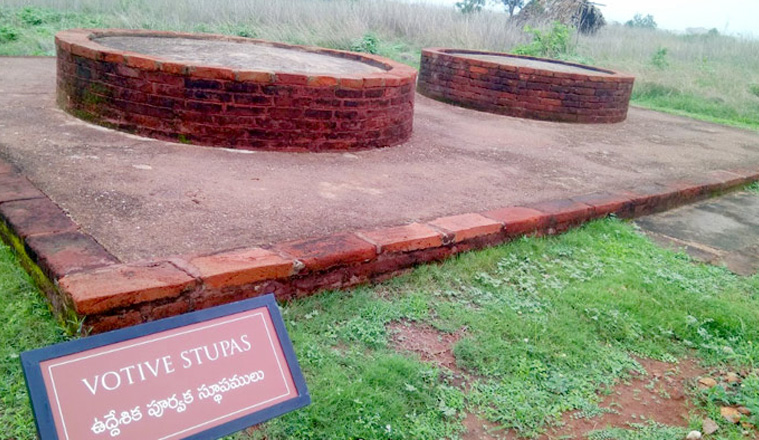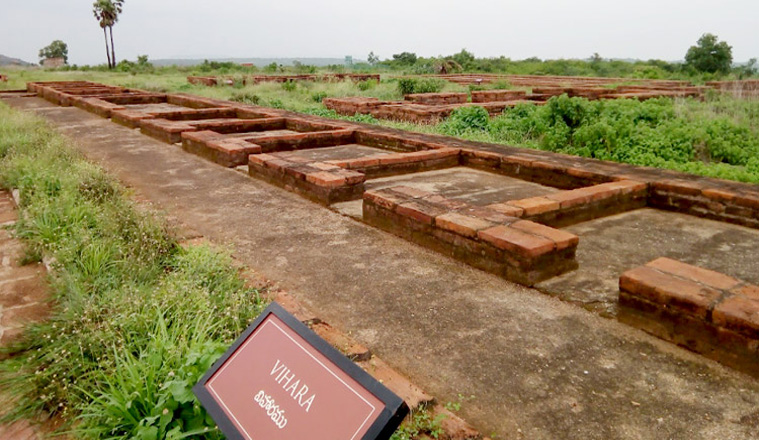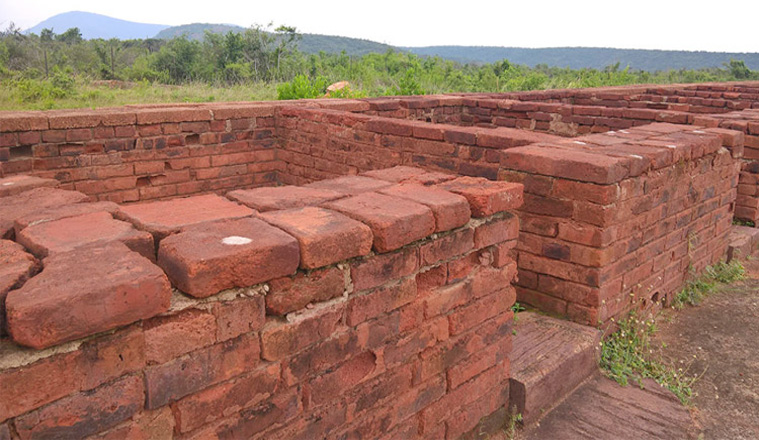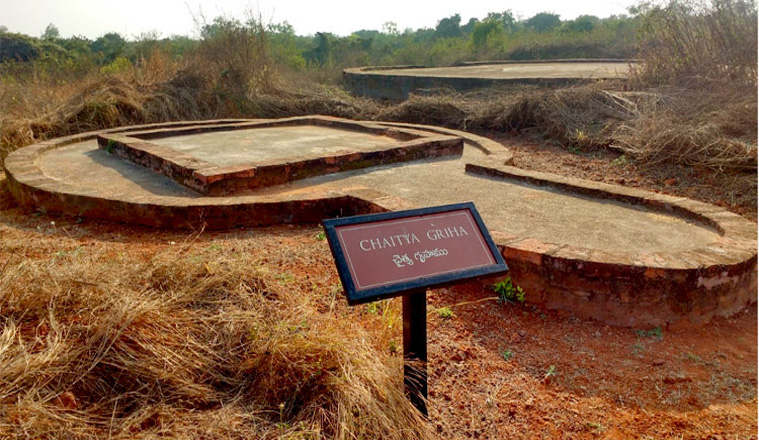 Bavikonda Buddhist Complex
aaaaaaaa
Country :

India

State :

Andhra Pradesh

Language :

Telugu, Hindi and English

Location :

aaaaaaaa

Best time to visit :

October to March
---
About Bavikonda Buddhist Complex
Bavikonda is a Buddhist Complex situated at a distance of 16 km from Visakhapatnam, Andhra Pradesh. The Complex is on the hill at about 130 meters above sea level. The term Bavikonda in Telugu means a hill of wells. The hill acquired the name Bavikonda because of the existence of wells on the hill to gather rainwater for drinking purposes for the devotees.
Bavikonda is a hill on the North West of Thimmapuram is situated in between Visakhapatnam and Bheemunipatnam Beach Road at a distance of 2 kms. Excavations at the top of the hill brought to light an extensive Buddhist establishment consisting of Maha Chaitya, Stupas, Chaitya Gruhas, a congregation hall, Platform, Viharas, Kitchen, shopping complex, Pottery, Inscriptions, relic caskets, tiles, bricks, coins, apiece of bone stored in an urn, supposed to be one of the remains of the Buddha were recovered.
History of Bavikonda Ancient Buddhist Monastery
The artifacts recovered from remains include Roman Coins and Satavahana Coins by the State Archaeological Department. Buddhism flourished during 3rd Century BCE Bavikonda was of great religious significance. The discovery of relic caskets in the MahaChaitya is of Great Significance different shrines, temples, galleries can also be found round this Buddhist complex of Bavikonda.
As per the Architectural style it can be determined that the complex was built over three different stages. Along with the remains of the kitchen and stores, lies the Bavikonda Stupa which is also called Maha Stupa. It is round Shape, the Shrine Buddhist, still remaining in good condition. The Bavikonda, a Buddhist monastery is an old and sacred site in India.
The Buddhist monasteries were evacuated due to Muslim invasions, the precise is not known but was confirmed based on Archaeological studies held by British in 1906 Bavikonda Buddhist Complex was built around 3rd Century BCE. The Indian National Trust for Art and Cultural Heritage took over and guaranteed better protection of such Buddhist sites as Bavikonda, Thotlakonda, Pavuralakonda and Bojjannakonda, these sites have been declared as UNESCO heritage sites.
How to Reach Bavikonda Buddhist Complex Visakhapatnam
By Air :- You can take a flight to Visakhapatnam Airport and then from there you can rent a taxi to Bavikonda, which is located at a distance of about 35 km.
By Rail :- The closest railway head is Visakhapatnam, which is connected to all major cities and towns. Once you have arrived at Visakhapatnam train station, you can rent a taxi to Bavikonda.
By Road :- The Bavikonda Buddhist Complex is easily accessible by road.
Book Now
---