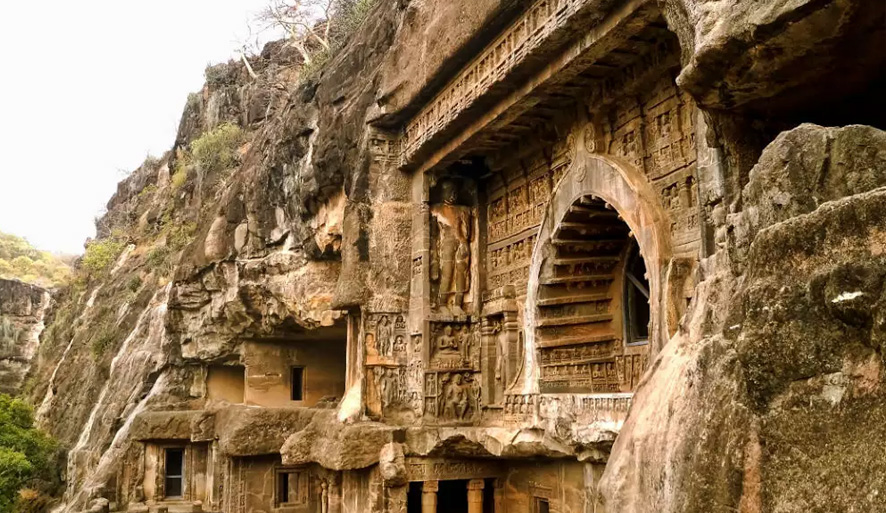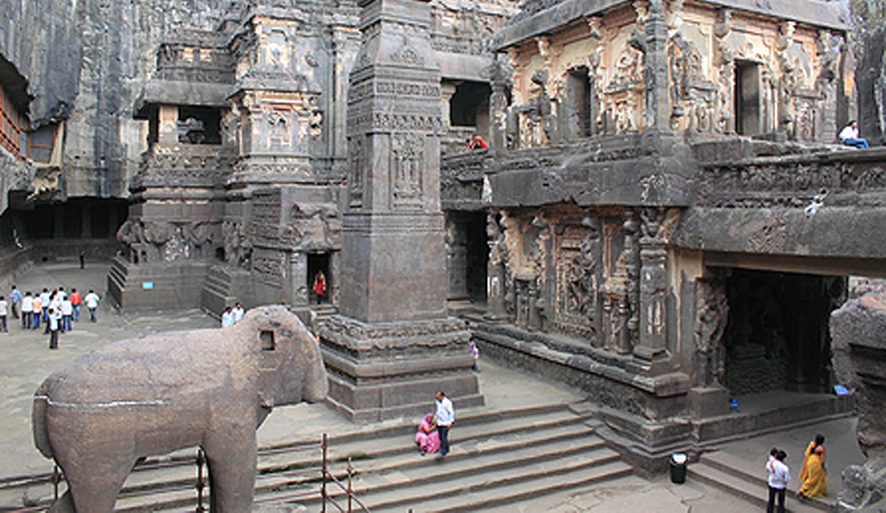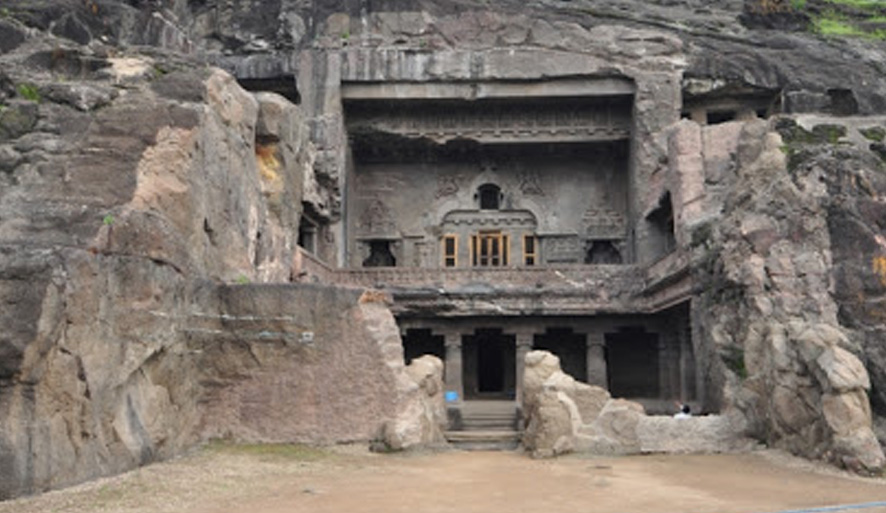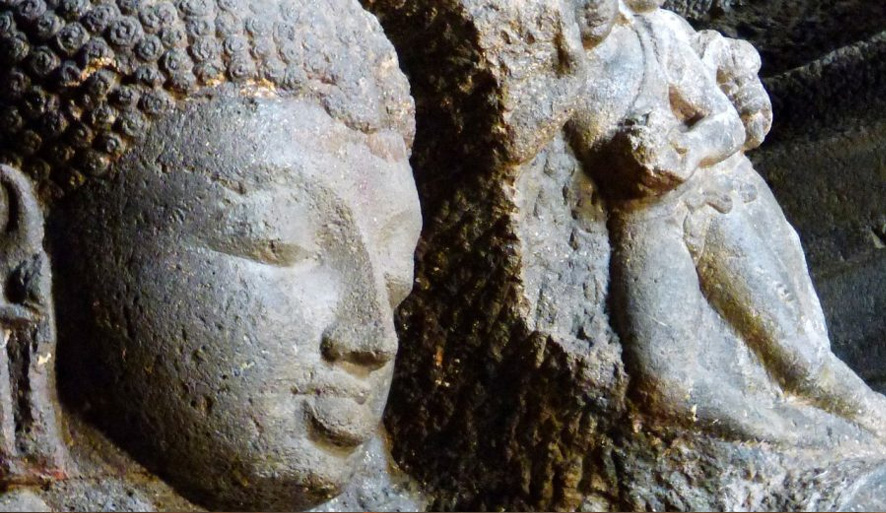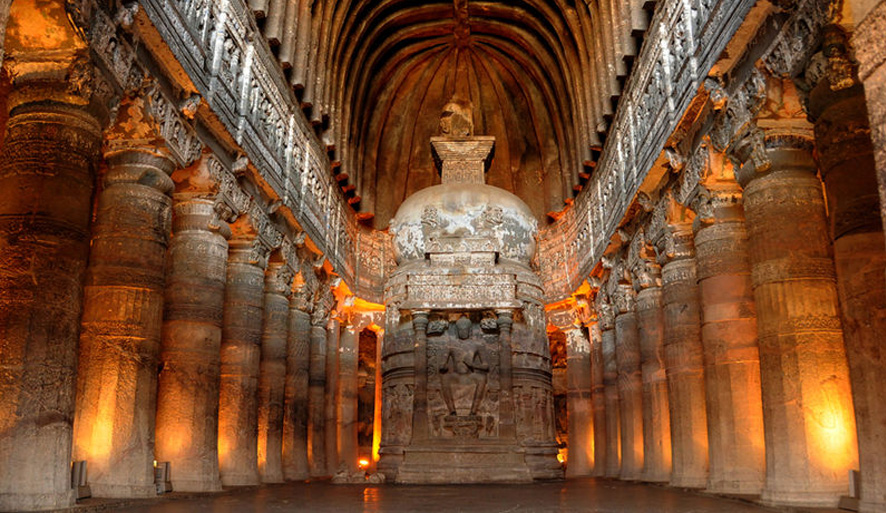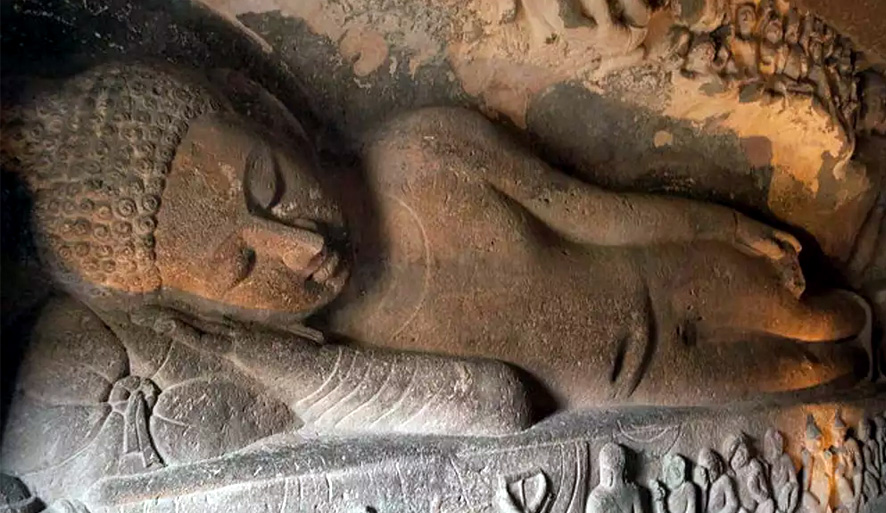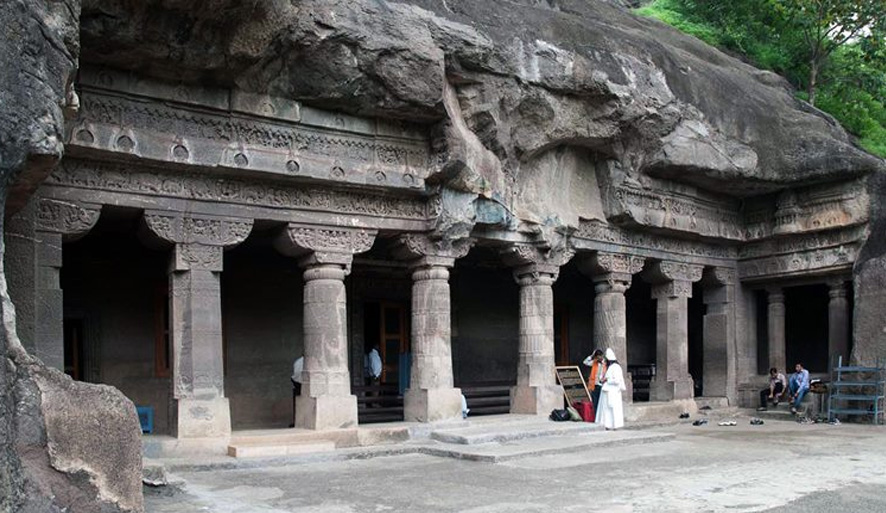 Ajanta Ellora Caves
Oldest UNESCO World Heritage Site in India
Country :

India

State :

Maharashtra

Language :

Hindi, Marathi, English

Location :

Ajanata Caves (100 Km from Aurangabad) & Ellora Caves (28 Km from Aurangabad)

Best time to visit :

October to March

Tourist places to visit :

Ajanata Caves & Ellora Caves, Kailashnath Temple , Grishneshwar Temple , Cave Temples of Ajanta & Ellora
---
Significance :

Oldest UNESCO World Heritage Site in India

Nearby Tourist Places :

Sanchi, Aurangabad Caves, Khuldabad, Mumbai, Elephanta Caves, Lonavala

Festivals to visit :

Ellora Festival
---
Celebrated as one of the best examples of rock cave architecture in India, Ajanta and Ellora Caves situated in the state of Maharashtra near Aurangabad are one of the UNESCO World Heritage Sites and Seven Wonders of India. They are nestled at a distance of approx more than 95 km from each other. Using only chisel and hammer Buddhist monks carved murals and sculptures depicting the life of Buddha. These are still considered as one of the most splendid work of Buddhist art in India. They are one of a kind of caves hewn into the Sahyadri Hills portraying the outstanding work of Ancient Indian artisans.
History
The Ajanta Caves have around 300 rock-cut Buddhist cave monuments which are approx 2nd century BC old. These caves include paintings, murals, sculptures that illustrate the previous life of Buddha. This form of literature is known as Jataka Tales, and is primarily native to India. One could see all the live forms of Buddha in both human and animal form. They even cast light on the possibility of reincarnation or future life Buddha, where he could be born as a king, a priest, a God or an animal; but one thing is sure he will exhibit an asset that these Jatakas include.
The Ajanta caves are prominent Buddhist caves and this thing differs it from the Caves of Ellora. Ellora Caves encapsulate around 34 caves that enlist Buddhist, Hindu and Jain temples and Viharas (Buddhist Monasteries). Ellora is a renowned paragon of Indian rock-cut architecture during the 5th and 7th Century. The Kailasa in Cave 16 is celebrated as world's largest monolithic unearthing in the world. The most mesmerizing part of the Caves is the Vishvakarma that exemplify Buddhist shrine along with stupas. These caves have multi-story building that served as living quarters, kitchens, sleeping cell to the Monks that lived here.
Attractions:
Ajanta View Point :- Few people know the way to this splendid view point, hovering over the Ajanta Caves at a distance of approx 10 km. These aesthetically placed view point helps one to cherish the splendor of Indian rock-cut architecture.
Ellora Festival :- This is a classical music and dance festival organized at the Ellora cave milieu. Been held during the month of March, experiencing such a brilliant performance in the backdrop of over 1400 year old caves is once in lifetime experience. Organized by the Maharashtra Tourism Development Corporation it gives a chance to witness some of the top-notch classical dancers, musicians and artists.
Bibi-ka-Maqbara :- Emperor Aurangzeb built a burial ground for his wife Rabia-ud-Durrani. The mausoleum that built in 17th Century is known as the Bibi-ka-Maqbara.
Aurangabad Caves :- Located around 2km from Bibi-ka-Maqbara, these are a total of 12 Buddhist Caves comprising of some of the most beautiful sculpture carvings in the World.
Getting there
By Air :- The nearest domestic airport is in Aurangabad (30 km from Ellora, 90 km from Ajanta). The nearest International Airport is in Mumbai (400 km).
By Train :- For Ellora nearest railway station is in Aurangabad (30 km), while for Ajanta it is Jalgaon (57 km).
By Road :- Both Ajanta and Ellora are well connected to all the prime cities - Mumbai, Pune, Ahmednagar, Jalgaon, Shirdi, Nasik, Dhule, Ahmedabad, Hyderabad, Indore, Bijapur and Aurangabad.
Book Now
---